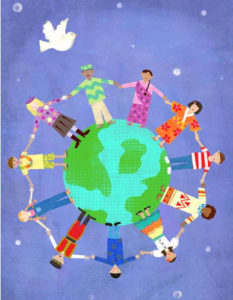 The RCS has a rich history of nurturing the creative talents of young people around the Commonwealth through essay competitions, endeavouring to promote literacy, expression and creativity among young people by celebrating excellence and imagination.
Essay competitions are run regionally and Internationally.
2016 – RCS International Essay Competition
The international RCS essay competition gives young people from diverse backgrounds a platform to express their views about the world and their dreams for the future.
Click here for details of the 2016 International Essay Competition.
2016 – RCS Bath – Regional Essay Competition
'Commonwealth Write'
RCS Bath is hosting a regional writing competition, with the theme of Commonwealth Write, targeted at Primary Schools in Bath and the local area.
Prizes of book tokens will be awarded for each year group, together with a selection of books for the successful schools.
The closing date for entries is 30th June 2016.
Click here to see the 'flyer' for the regional competition
Click here to see the entry form, rules and important information for the regional competition